ASLOK 2011 1st Sat Morning, Mostly empty
1st Saturday, "Wild Bill" vs. "Mild Hennie"
JR Tracy vs. Steve Pleva, all the way from NY and they play each other. JR's cap hides a conjoined twin.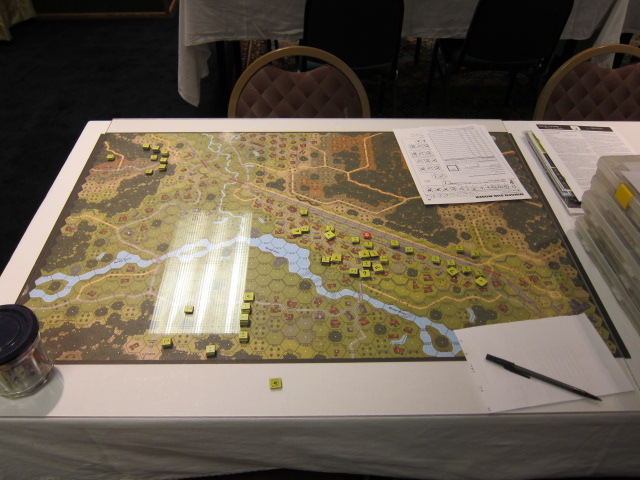 Some guys had the Wingen-Sur-Moden map from Nordic Twilight in play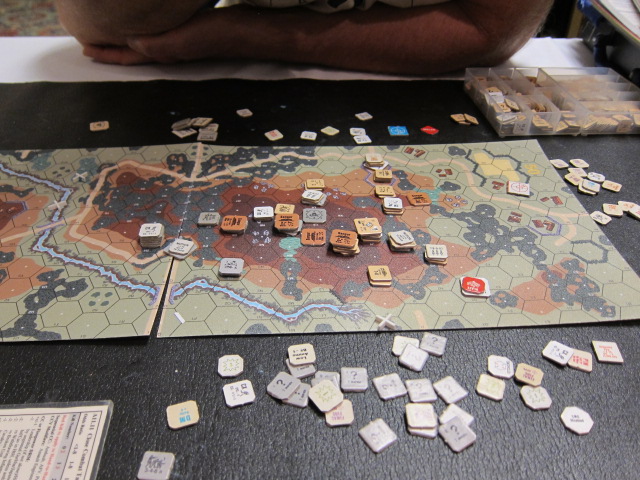 This looks like my Italians dying in Messervy's Men (see AAR when posted). Not a very fun scenario.
"Wild Bill" Hayward on right. If I am any judge of the back of heads, it looks like French ASLer George Tournemire on the left.
The Battleschool wares of Chris and Helen Doary
So far I've been able to get buy in these pictures without mentioning that I am horrible with names and faces until I really know someone, but no longer, so basically, these are two dudes playing ASL.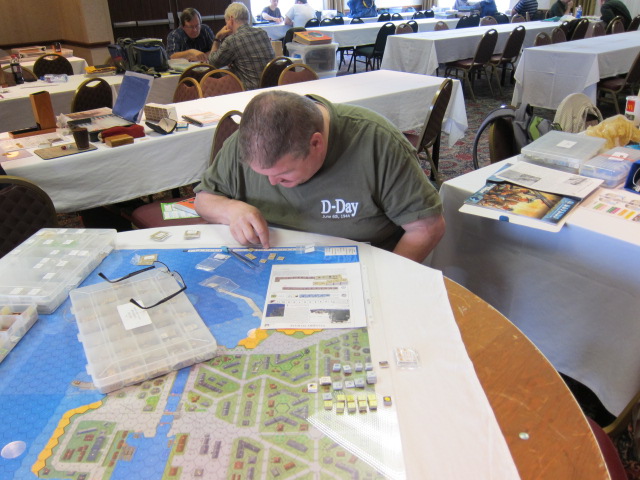 Schwerpunkt's Mike Faulkner setting up a big scenario from LFT's St. Nazaire