Here is the next batch of pictures. More or less in chronological order.
Some more of the early arrivals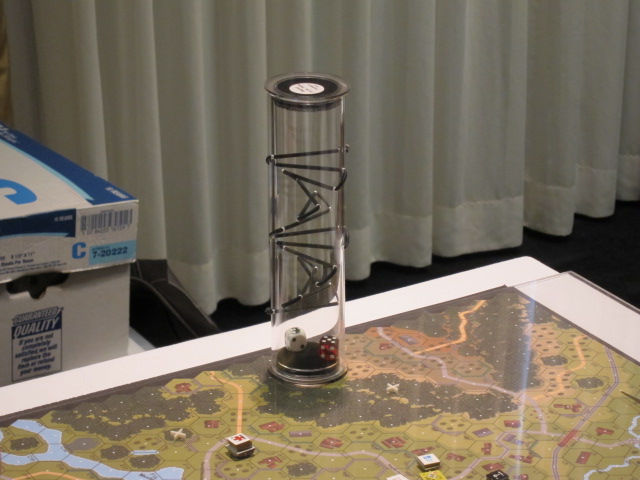 Some insane dice rolling contraption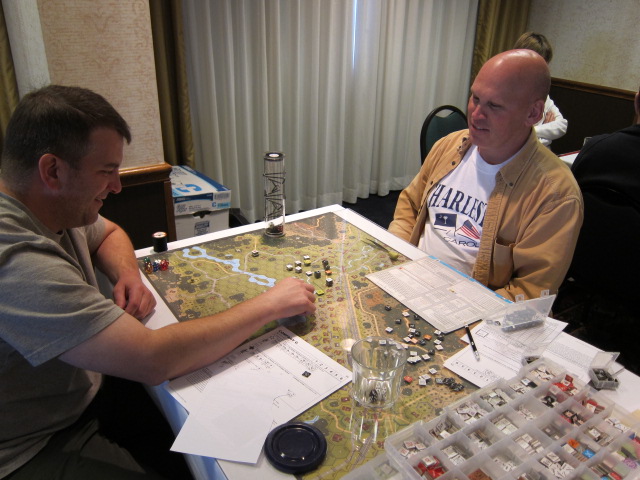 later picture of the Nordic Twilight scenario
ASLOK probably Sunday morning, still sparse attendance. Just wait.
ASLOK attendees comprise two types: Nesters and Nomads. Here is an ultimate nester, complete with food stores, gameboard, printer and, in the back, actual furniture–custom built counter storage units. All this is Jack Daniel's, I believe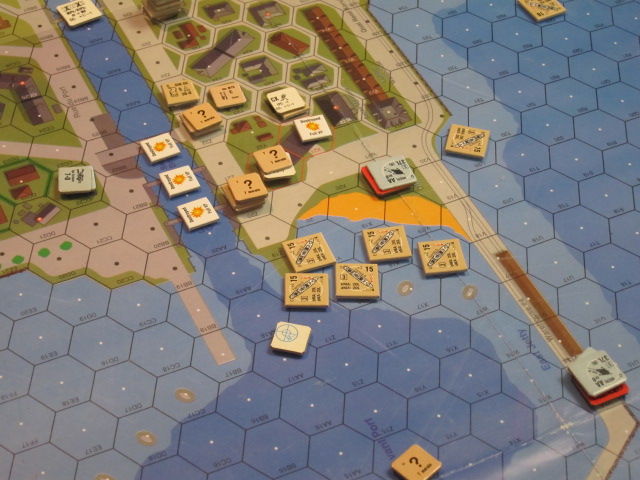 Close up of St. Nazaire scenario between Mike Faulkner and Brian Martuzas
A glider landing scenario.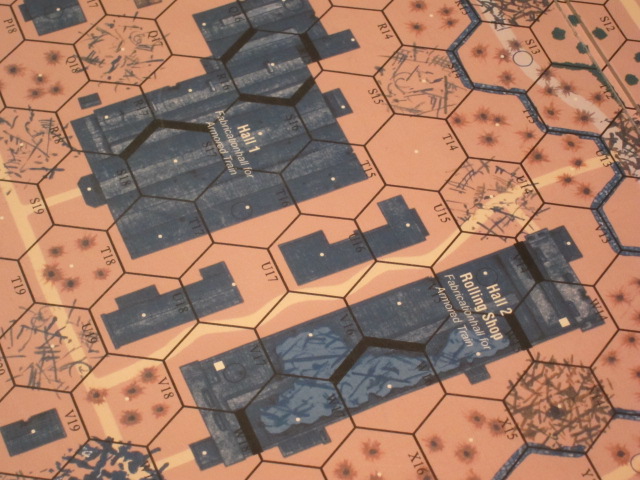 Detail from the Red October playtest maps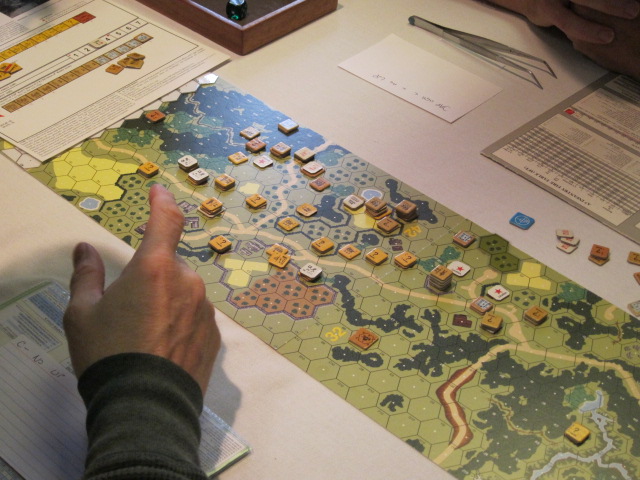 I think this is the Hundred Regiments Offensive scenario from Blood and Jungle.
ASLOK organizers Bill "the Night Stalker" Hayward and Bret "Bond Villain" Hildebran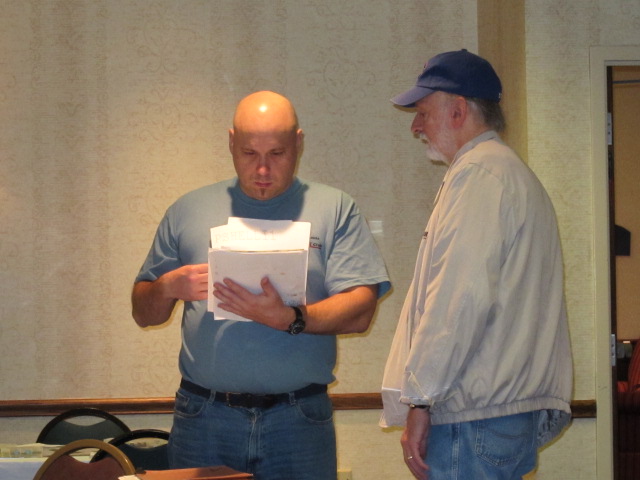 Columbus ASLer John Haas on right, oddly naked looking Pete Shelling on left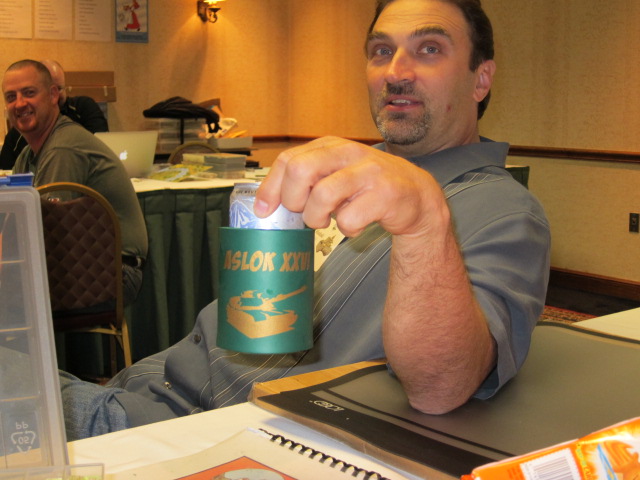 Ken Modiuski and his ASLOK drink holder; Joe Steadman looking on