This is getting really tiring.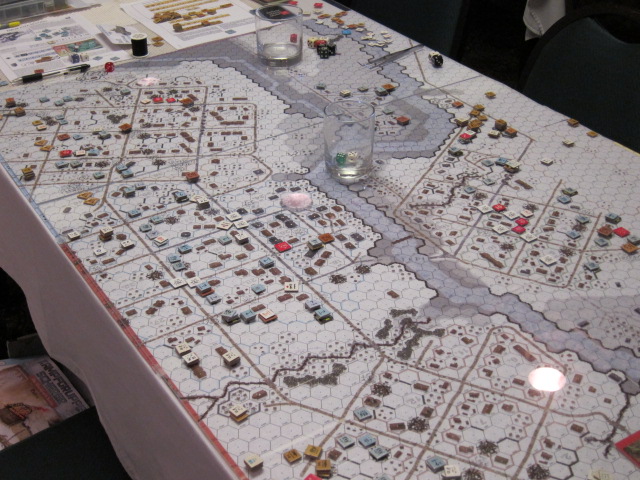 Jeff DeYoung and, I think, Larry Zoet, played a big Kampfgruppe Scherer/Cholm scenario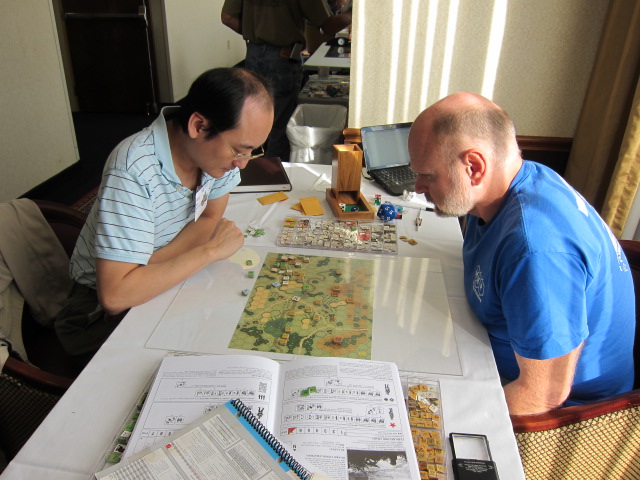 Veteran ASLer Gary Mei (left), his first ASLOK; on right, Brian Wiersma, if I have judged his profile correctly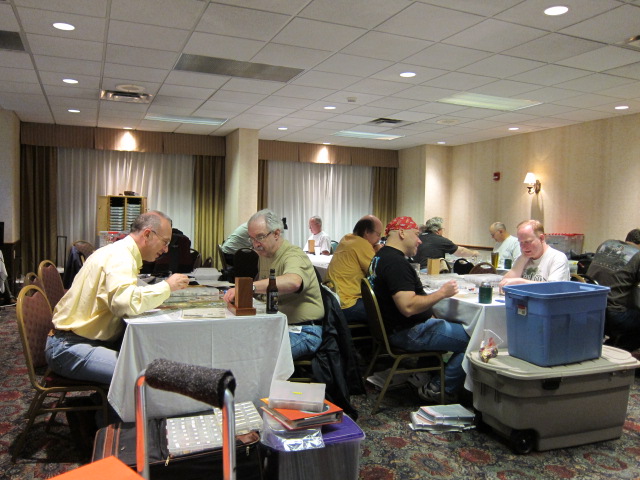 Part of the gaming room mid-week, getting more crowded. Geeks in their natural habitat.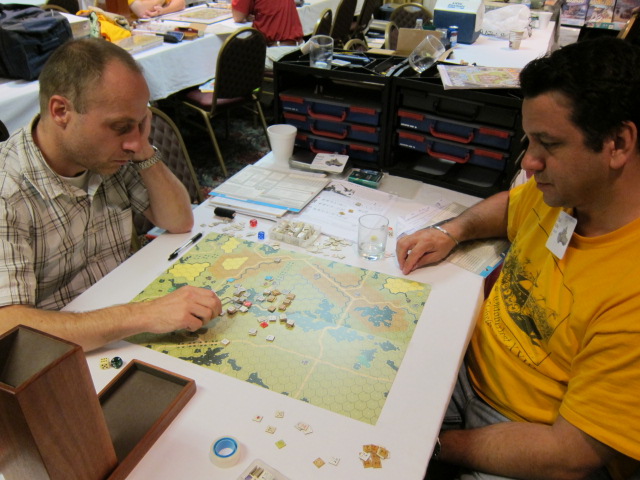 Paul Siddhu on right, I think.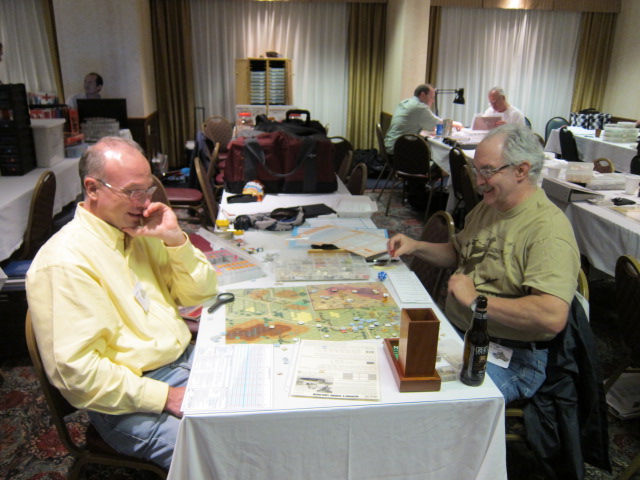 Andrea Pagni on left, Italian ASLer making his ASLOK debut. Also gave me a very bad dicing. Naughty boy.
ASLOK main room later in week. All the tables are full. My nest is the first one on the left, with the chair astray
Ray Vernon (?) on left and Stan Jackson on right, playing One-Log Bridge.
Al Kirkpatrick on right, a nice guy who has playtested for me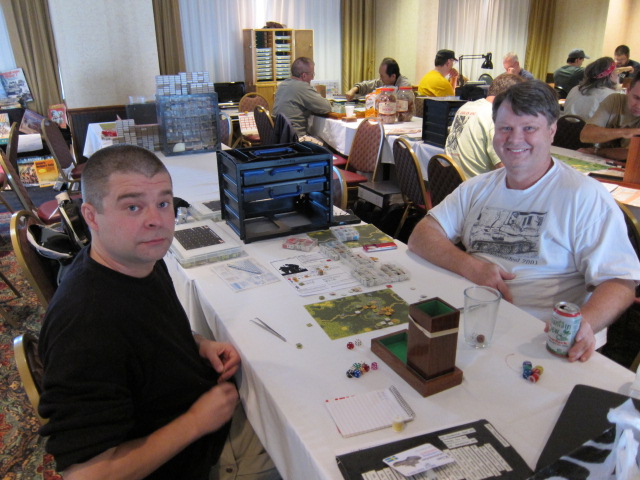 Rod Callen on right, a frequent opponent of mine, and Swedish ASLer Klas Malmstrom on the left, manfully trying to obey the command "smile for the camera," but it is not easy for Swedes.
Just some more ASL action
Playing Brian Brown in a Friendly Fire Dutch-Japanese scenario.
The famous P. J. Norton, playing Kamikaze Gorge while sitting in Raaco Gorge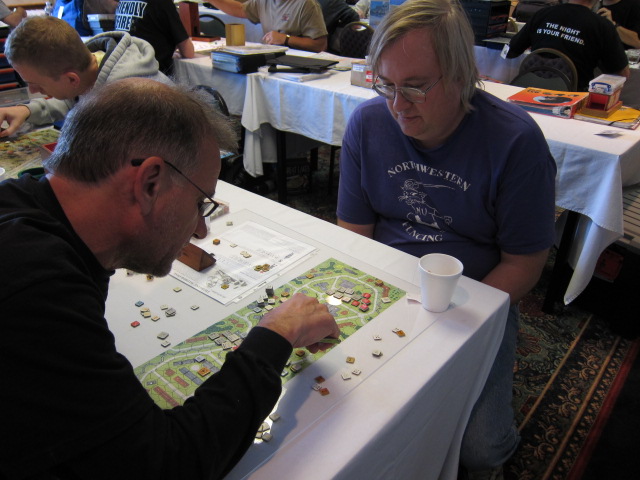 Fighting Withdrawal
Row of gamers late in the week.
DASL: never was so much space devoted to so few counters
Bob Callen, cousin to Rod, on left. Mumble mumble on right.
The Pitcavage Nest, in all its glory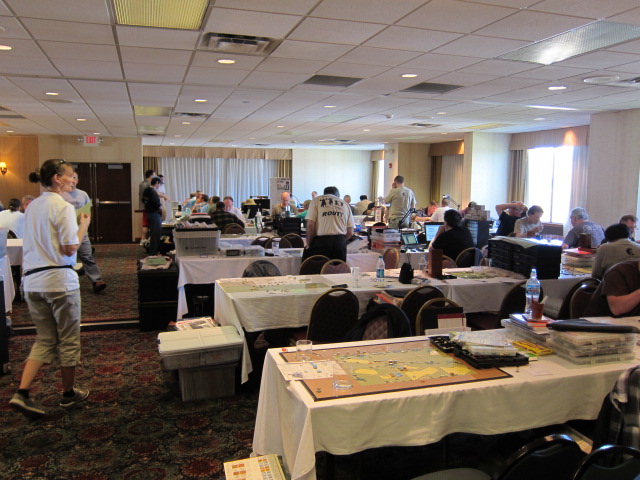 Last look at main gaming area, probably second Saturday morning