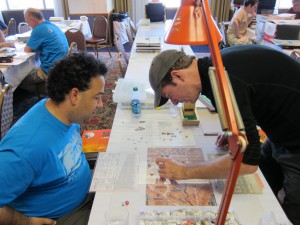 A little HASL action. I can't tell if that's Red Barricades or Valor of the Guards.
Setting up a very rubbly scenario.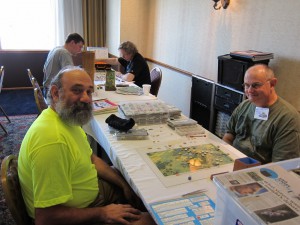 New York ASLer Randy Rossi, drawing the attention of Jeff DeYoung to his neon yellow shirt.
Al Kirkpatrick, on left, wearing the same damn hat he wore last ASLOK.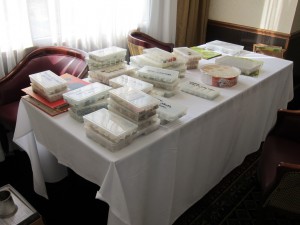 One ASLer's counter (and cookie) stash.
Chris Doary ponders the existential questions of life and shit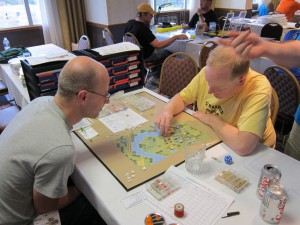 British ASLer Derek Cox playing Virginia (?) ASLer Neil Stanhagen.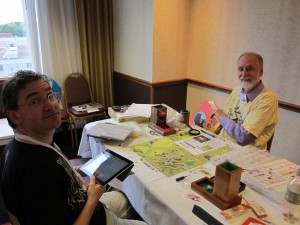 Frisco ASLer Michael Rhodes (left) with all of his silicon valley high tech doo-dads playing my neighbor John Haas.
Do my eyes spy Totsugeki?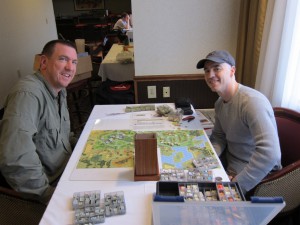 The ASL bromance for the ages: Steve Pleva (left) and JR Tracy (right).