whew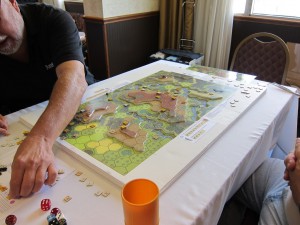 Scenario "Brigade Hill" played on a custom 3-D board
Another view of same. People love using Jeff DeYoung's boards at ASLOK.
Jim Taylor (on right) playing Jeff Coyle (left)
Martin Snow and Al Kirkpatrick
Interesting PTO action
Helen Doary, showing off her ASLSK Mini plaque
The littlest ASLer, Kileigh Zielinski, with her dad, Mark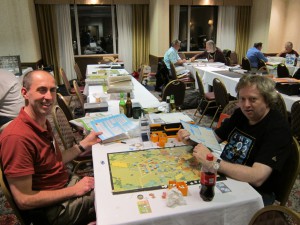 First-time ASLOKer Gordon Jupp from Great Britain, playing his countryman Nigel Blair. They travel across an ocean to play each other?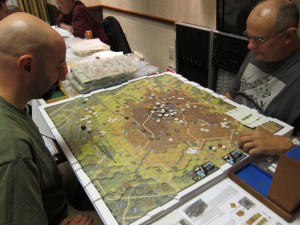 The 3-D version of the Mamayev Kurgan map from Hill of Blood.