See Part I for the usual explanations and disclaimers.
The new stuff available at Winter Offensive. You probably have all this by now. For those who have never tried a Friendly Fire pack, Best of Friends is something you should definitely get.
Some big East Front action. I hope they realized that this scenario is pretty unbalanced and at least gave someone the balance.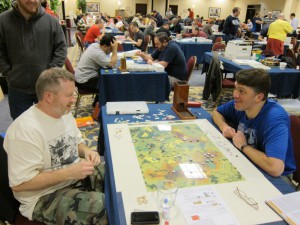 Bill Cirrillo and Sean Deller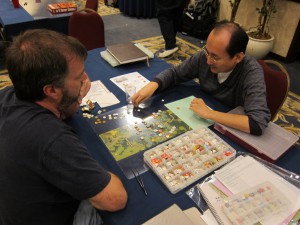 The back of someone's head playing Gary Mei. I would later play Gary on the last day of the tournament.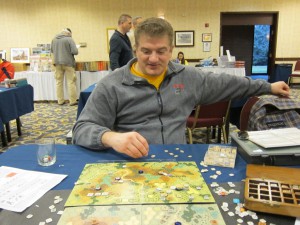 Kevin Meyer playing in the playtest mini against me. The scenario we played was African Brothers, which was pretty fun.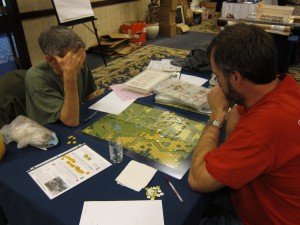 Wild Bill Hayward is playing some bearded Mephistopheles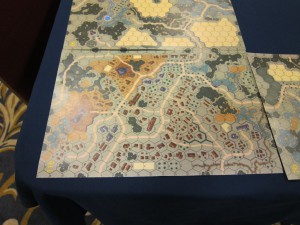 One of the new boards appearing in a Gary Fortenberry action pack coming soon to a theater near you.
All of the new boards in their glory.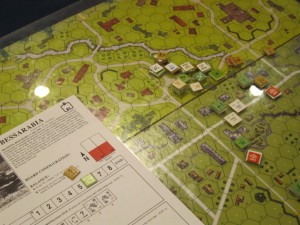 A little Armies of Oblivion Action: Liberating Bessarabia, designed by Paul Kenny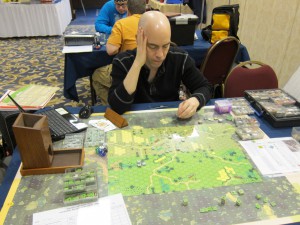 J. R. Tracy ponders the imponderable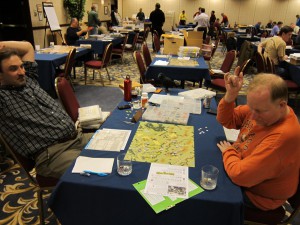 Ken Modiuski looks on while Neil Stanhagen hooks horns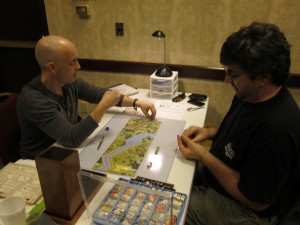 J. R. Tracy and Chas Argent