See Part I for the usual explanations and disclaimers.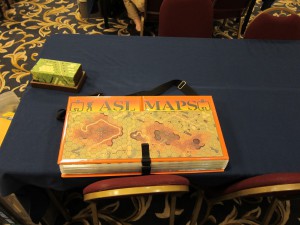 Nice map holder!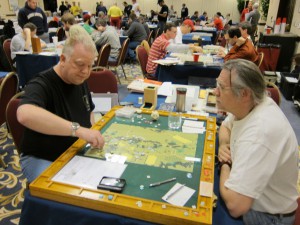 Mumble mumble playing Wayne Hadady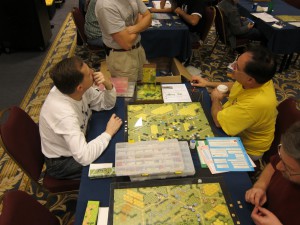 Camera shy. Can't tell who either one is. Maybe Jeff Evich on the right.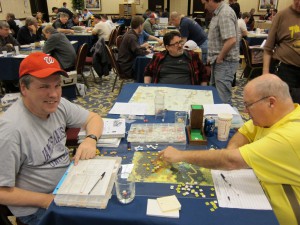 Jim Mehl on the left. Not 100% sure who is on the right.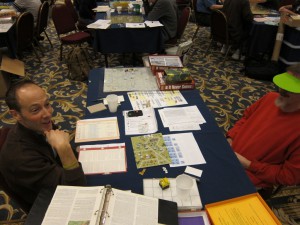 I don't know these gentlemen.
I don't know these people, either, but aren't they well-groomed?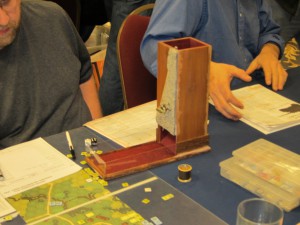 Nice dice tower. My crappy photography makes it hard to see that there is a person scaling the dice tower.