Some damn scenario or another. I think it is a Crete scenario from the HOB module.
This may be a playing of Men of the Mountains, which was quite popular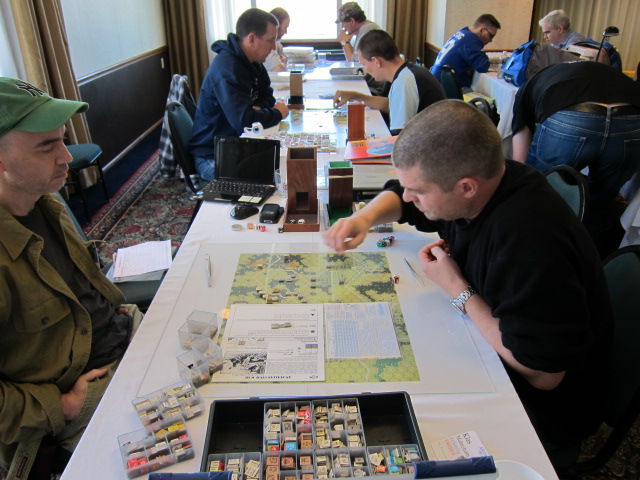 JR Tracy playing, I think, Klas Malmstrom, if I can make out his face well enough
This may be a shot from the Schwerpunkt scenario Retreat from Hannut.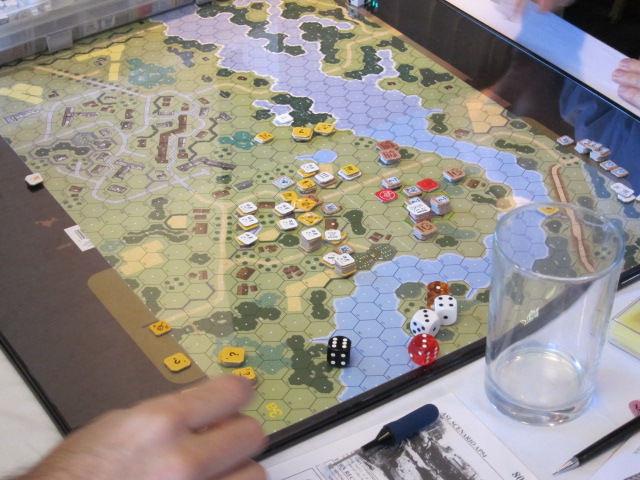 Probably the Action Pack scenario 800 Heroes. That warehouse has seen more action than a Bulgarian whorehouse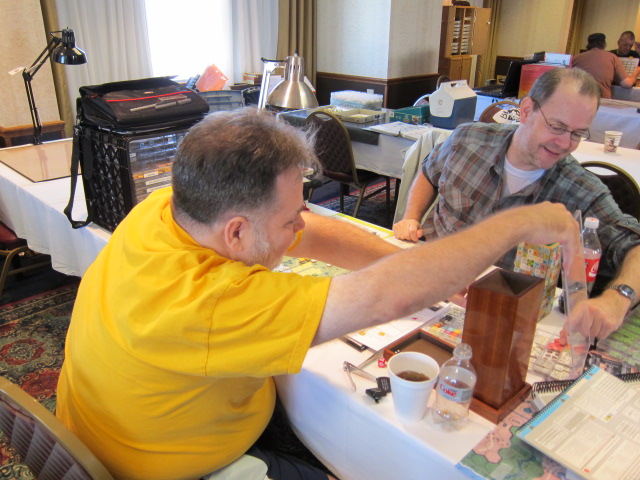 eventual ASLOK champ Gary Fortenberry and Hennie Van Der Salm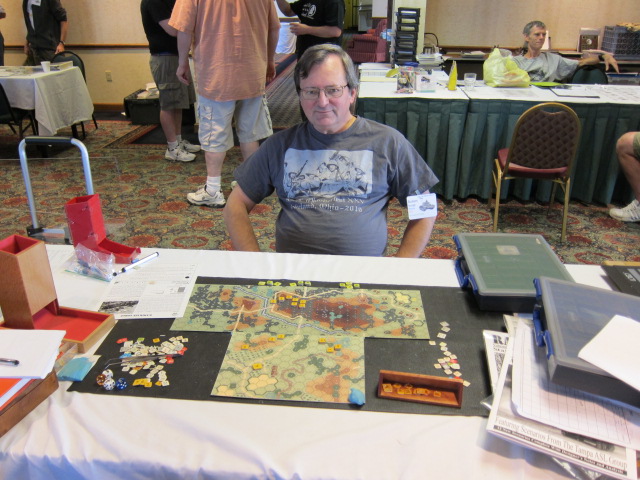 ASLer Robert Scripps, unknowingly preparing to go down in defeat to me in a playing of Kamikaze Gorge
R. Hall on left playing some George Kelln Scenario or another, I think
Ray Woloszyn, on left, who won the very first ASLOK, 80 years ago.